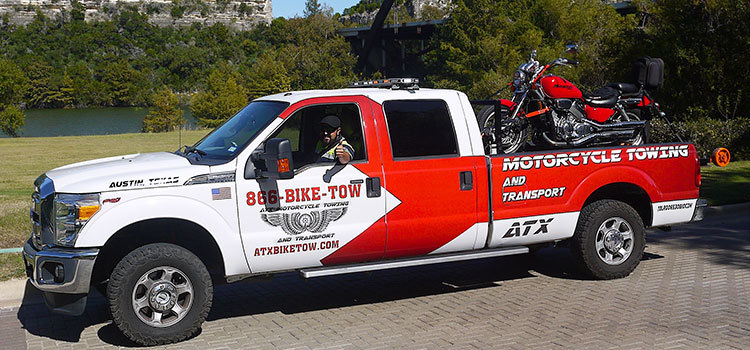 Find Austin Motorcycle Towing Service on
Contact Information
Our Services:
Motorcycle Towing – Up to two bikes at once or one trike/Spyder
Scooter towing – Up to two scooters at once
Dealer Inventory Transfers – Call for pricing
Fuel Delivery – Vehicles of all kinds
Jump Starts – Vehicles of all kinds
Transport Services (give us a call for a quote on your cargo)
We accept all major credit cards
We are open 7 days a week
Call (866)-245-3869 | 866-BIKE-TOW
What areas do you tow in Central Texas?
ATX Motorcycle Towing and Transport covers a large area including all of Austin, Travis County, Williamson County, Burnet County, Bastrop County, Hays County, Blanco County and much more. Call us at (866)-245-3869 as we may tow more locations than what's listed here.
Payment Options